View all Events
Tuesday, 29 May 2018 1:00pm - 4:00pm
Come and meet UnLtd : Jarrow
Have you been thinking about an idea, innovation or project that will make the world a better place?
Come and meet one of our local experts to find out more about UnLtd and how we can support your idea for social good with advice, connections and funding.
This informal, drop-in session is a great chance to have a short conversation about your idea. Arrive at any time between 1pm and 4pm.
In partnership with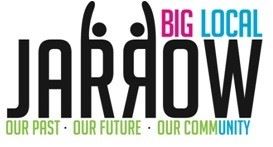 Event Details:
Tuesday, 29 May 2018 1:00pm - 4:00pm
UnLtd Award Winners, All Social Entrepreneurs, Anyone with lived experience of a social issue
Jarrow Hub
Location
Book Tickets
Tickets for this event are currently unavailable.
Please bookmark this page and check back soon for updated information on ticket availability!